Diseases
World Suicide Prevention Day: Kota Suicides Raise Alarm Bells, Expert On How To Prevent Students Deaths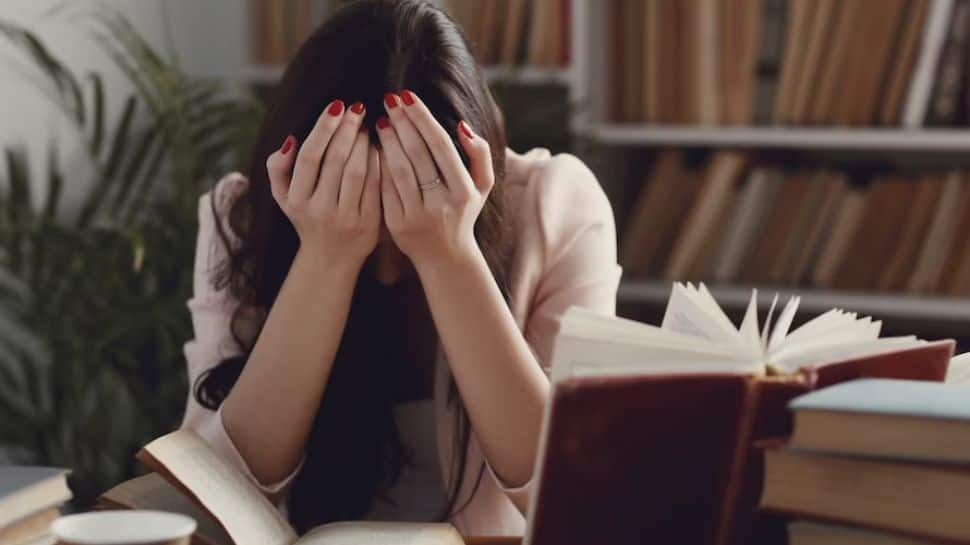 Every year on September 10, World Suicide Prevention Day is observed. The day was established in 2003 by the International Association for Suicide Prevention in conjunction with the World Health Organization (WHO). According to WHO, the day aims to "focus attention on the issue, reduce stigma and raise awareness among organizations, governments, and the public, giving a singular message that suicides are preventable."  WHO further mentions that an estimated 700,000 suicides take place per year worldwide. Not just the person who dies by suicide, the act affects many more people – from friends to family.

In India, suicides leave many families shattered every year. One alarming cause of suicide in the youth remains immense pressure to excel in studies. Rajasthan's Kota is considered the mecca of students who are looking to crack various competitive entrance exams and secure a seat in a prestigious engineering or medical college. Unfortunately, Kota is increasingly being associated with student suicides. As per news reports, more than 100 young people in the last 10 years died by suicide in Kota. According to a September 7 report in Frontline (The Hindu Group), "As many as 23 students have reportedly died by suicide in Kota this year; 15 took the extreme step in 2022, one in 2021, four in 2020, eight in 2019, 12 in 2018, and 10 in 2017." Another report by the Indian Express points out this disturbing fact: "The National Crime Records Bureau (NCRB) reported, in 2020, that a student took their own life every 42 minutes; or, in other words, 34 students died by suicide every day."
Ahead of World Suicide Prevention Day, Ritu Mehrotra, Founder & CEO, United We Care – a deep tech company focused on mental health and wellness – lists out the causes and steps to take to prevent such cases from happening. 
World Suicide Prevention Day 2023: Why Students Are Driven To Brink
Ritu Mehrotra mentions that the extremely competitive ambience in Kota can lead to mental health problems in youngsters, "The high-pressure environment in Kota, with students spending long hours studying and competing with each other, can take a toll on their mental health. Then there comes the expectations. In many cases, the child wants to study arts or cinematography, but parents want their children to go study in Kota. The fear of failure and not clearing the entrance exams can be overwhelming for students, leading to anxiety and depression."

Listing out more reasons, Mehrotra adds, "Some students can also feel isolated and alone, as they may not be able to connect with their peers or family members. The constant pressure from parents and teachers can also add to the stress levels of students."

Lack of sleep and unhealthy eating habits can also contribute to mental health problems. Also, if their classmate has died by suicide, it leads to anxiety and stress among peers. " The media coverage of suicides can also have a negative impact on students.  Friends and classmates of students who have died by suicide may also be affected, as they may feel scared, confused, or angry. They may also have difficulty understanding why their friend died and may need support from others."

The Trauma For Parents
Obviously, parents face the unimaginable burden if their child dies by suicide. "Parents of students who have died by suicide may experience feelings of guilt, anger, and sadness. They may also have difficulty coping with the loss and need professional help, says Mehrotra. 
How To Prevent Student Suicides
There are a number of things that can be done to help prevent suicides in Kota and other places with similar ambience. "Some of the steps include providing more support for students, reducing pressure on them, and raising awareness about mental health issues," Ritu Mehrotra says.

She has a word of advice for students: "It is important for students to know that they are not alone and that there are people who care about them. If you are struggling with your mental health, please reach out for help. There are many resources available, such as mental health hotlines and counsellors. Remember, you are not alone, and there is hope."
Source link