Diseases
World Heart Day: Expert Shares 5 Heart Healthy Habits To Adopt Today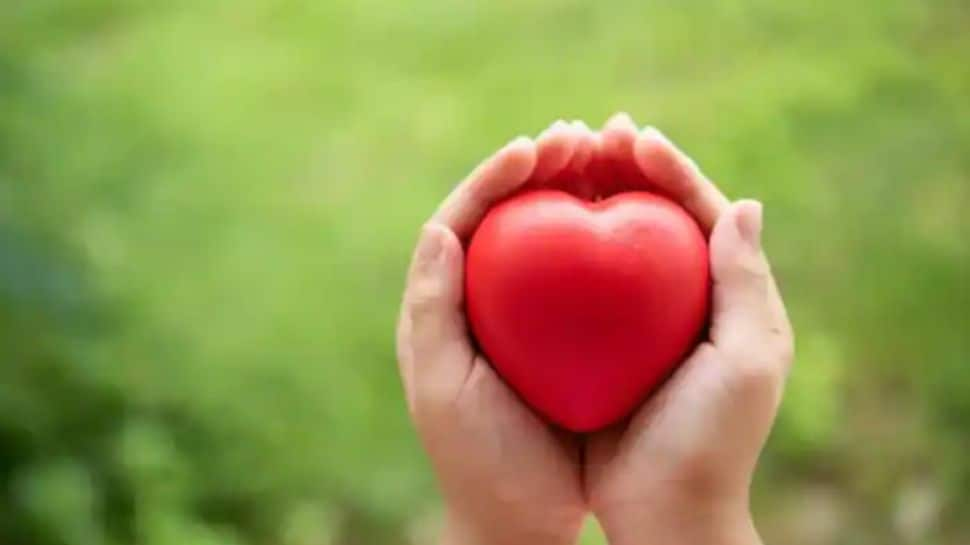 In today's fast-paced world, maintaining a healthy heart has never been more crucial. Heart disease remains a leading cause of death globally, making it imperative for individuals to adopt heart-protective habits.  Heart disease still remains the number one killer and continues to rise in India unlike in the more developed Western countries. Indian lifespan is increasing (currently averaging 70 years) but we must improve our health-span also. Fortunately, the path to a healthier heart is within reach, and it starts with a commitment to a few key lifestyle changes.

Dr Rajiv Agarwal, Principal Director and Unit Head – Cardiology, Max Smart Super Speciality Hospital, Saket, shares five heart-healthy habits you must adopt in your daily lifestyle. 
Also read: World Heart Day 2023: Expert Shares Common Signs Of Stress That May Affect Heart Health

5 Habits To Adopt Today For A Healthy Heart
1. Healthy lifestyle
Dr Agarwal shares, "This is well known to all but poorly practiced. Regular exercise, a watchful diet, no smoking or tobacco (zero nicotine) along with stress management form the cornerstone in managing heart disease."

A healthful diet that emphasizes vegetables, salads, nuts and fruit along with all food groups but less sugar and starchy foods is needed. Take fats and oils, but avoid deep frying and fast foods. Non-vegetarian foods especially fish and white meat are also healthy. Milk, and its products and eggs might maintain protein intake in our diet.

Exercise as much as possible, aiming for 30 minutes or more at least 4-5 times a week emphasizing movement rather than bodybuilding. Shorter duration may be sufficient with high intensity exercise, but do build it up gradually if you decide to start. Avoid excessive protein supplements. Listen to your body and get a check-up in case of doubt about exercise tolerance.

Tobacco whether smoked, chewed or even in e-cigarettes should be completely avoided as even small quantities are harmful. Remember its never too late to quit, because you benefit even if you quit in old age! If you cannot quit in one go, then reduce your intake, use nicotine gum or patch and seek help for quitting.
Reduce stress, get 6-8 hours of high quality sleep, encourage interaction with family and friends and have work life balance to keep your ticker going long and strong. It will even improve your efficiency at work.

2. Home monitoring of health
Dr Agarwal explains, "Self regulation and self monitoring are the cornerstone of healthful management. You could monitor your blood pressure and weight by home instruments and make a chart. Add to it your exercise and diet pattern for the week and you are set on the path of taking charge of your health."

3. Screening tests
Dr Agarwal shares, "You will never know your blood sugar and cholesterol levels unless you measure them. Simple screening tests especially after the age of 40 years may detect unknown disease. This includes a clinical assessment by the doctor, ECG and blood tests with detailed tests as needed."

4. Take action on the risks detected
Dr Agarwal Explains, "Needless to say, even an annual physical examination is useful only if you act on it. The tests can be a wake-up call. Even people with abnormal risk factors can be healthy by putting in extra preventive efforts and treatment."
5. Planning for illness
Dr Agarwal says, "Despite everything, illness can hit you suddenly and unexpectedly. Keep emergency numbers handy to seek help, reach the hospital without delay and with trust, have some financial plan. We should give and receive support from family and friends in the hour of need."

It should therefore be obvious that we should know about the health of our heart and how to improve it. This will "add years to our life" and also "add life to our years," he further said. 
Source link