Diseases
Will India Witness Another Covid Surge? Check Symptoms And Why You Should Be Concerned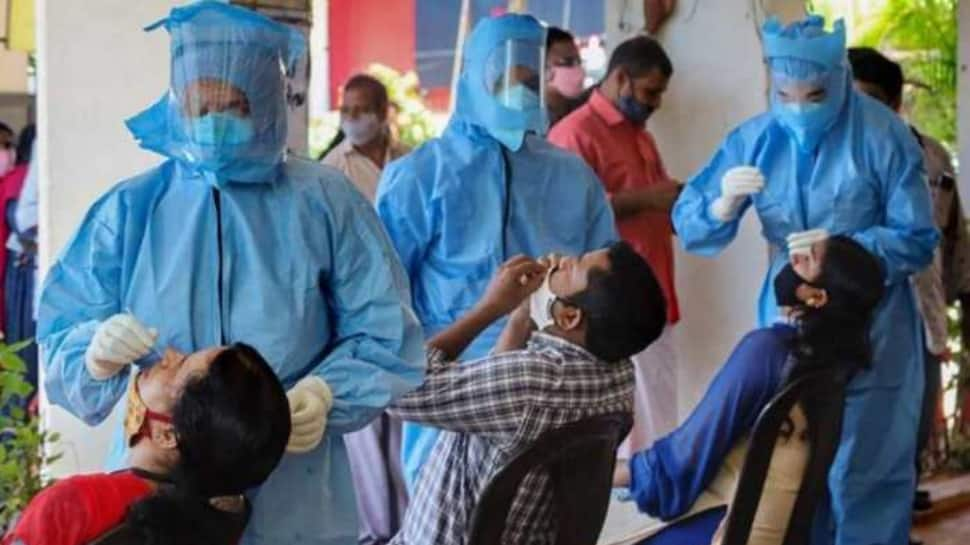 The new COVID variant 'Eris', a descendant of Omicron, which has spread in the UK has reported for 1 in 7 new cases, according to the country's Health Security Agency (UKHSA). 

Nicknamed Eris, EG.5.1, was initially detected as a signal in monitoring on July 3, and is a sub-lineage of the Omicron strain of Covid. In a statement, the UKHSA noted that this week's Covid rates had risen to 5.4% of 4,396 respiratory cases, up from 3.7% of 4,403 respiratory cases recorded the week before. EG.5.1, which accounts for 14.6% of Covid cases, is the second most common infection in the UK after XBB.1.16, which accounts for 39.4% of all cases. 
The news of Eris has many people who have previously had or are now experiencing viral or COVID-like symptoms concerned because it comes after only a few months of respite from COVID variants and other viral fevers that had ravaged India till the early part of this year. Sore throat, runny nose, blocked nose, sneezing, dry cough, headache, wet cough, hoarse voice, muscular pains, fever, and changed scent are among the symptoms of Eris.
The viral spread in the UK, Eris, the latest virus that is causing concerns among people in India as well, especially among those who have been down with runny nose, headache, fatigue, sneezing and sore throat lately.

Another COVID Wave To Be Witnessed In India?
Paediatrics experts in Bengaluru have reportedly been concerned about the spurt in the viral fever and respiratory tract infections which is affecting one in ten school-going children over the last three weeks. In fact, in many cases, the patient is required to be admitted to the hospital for treatment while others are having to stay at home with fever, cough, runny nose, body aches, loss of appetite and conjunctivitis. In Delhi NCR, viral fever and dengue are the most common illnesses being reported along with typhoid and some cases of leptospirosis (rat fever), which spreads because rats come out of their burrows due to waterlogging. In Maharashtra too in cities like Mumbai and Pune scores of citizens have been reporting being under the weather in the last few weeks.

Given the rise in the sheer number of posts received from people in Delhi NCR, Maharashtra and Karnataka about being unwell, LocalCircles surveyed to find out the magnitude of the viral/Covid types of illnesses in three states. The survey received over 19,000 responses from residents in Delhi NCR, Maharashtra and Karnataka.

Maharashtra
A recent survey by LocalCircle asked residents of Maharashtra, "How many individuals do you have in your household who currently have one or more COVID/flu/viral fever symptoms like fever, runny nose, sore throat, cough, headache, joint pain, body ache, respiratory issue, etc?" With over 7000 responses about 12% indicated that one individual in every household was unwell with COVID. Viral symptoms while 4% indicated that 2 or 3 individuals are unwell in the house. In sum, 16% of households surveyed in Maharashtra now have one or more individuals with COVID/ viral symptoms.
Delhi
The same survey asked the residents of Delhi the same question and about 7,888 households in Delhi NCR responded to this query with 14% indicating that 2 to 3 members in their household were unwell and 7% indicating one person was unwell. In sum, a total of 21% of households surveyed in Delhi NCR currently have one or more individuals with viral/Covid like symptoms.

Meanwhile, the World Health Organisation has added EG.5.1 to the list of variants under monitoring. "WHO continues to advise people at high risk to wear a mask in crowded places, to get boosters when recommended, and to ensure adequate ventilation indoors," said WHO Director-General, Tedros Adhanom Ghebreyesus, in a recent address.

Karnataka
The survey questioned the residents of Karnataka about any Covid-like symptoms experienced by family members in recent days. This query received 3519 responses from Karnataka with 11% of households indicating that 4 or more members of the house were unwell and 22% of residents indicated 2-3 individuals were unwell with COVID/viral symptoms. In sum, 33% of households surveyed in Karnataka now have one or more individuals who are unwell

Overall, the survey results indicate that 16% of respondents in Maharashtra have one or more family members who have viral or COVID-like symptoms, 21% of households surveyed in Delhi have been affected, and in Karnataka, the ratio is much higher, with 33% of households indicating that one or more family members are ill. 
While it's true that many individuals are impacted by weather change, especially during the monsoon, public health officials need to be more proactive, like in Karnataka, where 33% of families questioned stated that more than one member of their family is ill. 

There is a strong chance that Covid variant Eris has long been present in India and growing given that it is also seeing a significant spike in locations like New York and the United Kingdom and that there are several flights to and from these locations every day. The safest course of action would be to take precautions of wearing masks in indoor public places, and crowded outdoor spaces, and practice social distancing owing to the risk of recurring Covid infections as well as that of long Covid.