Diseases
Rising Air Pollution Causing Spike In Antibiotic Resistant Infections: Lancet Study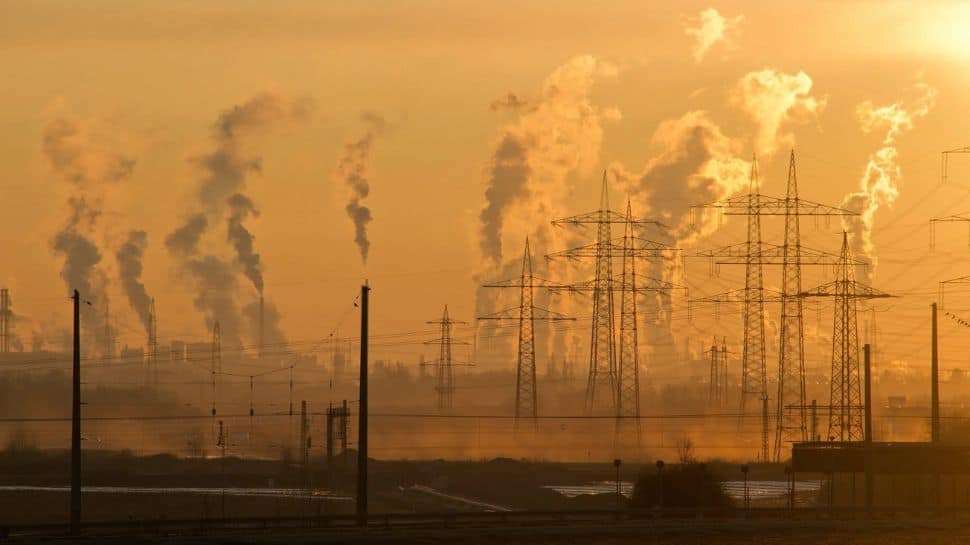 Curbing levels of harmful air pollution could help reduce antibiotic resistance, and related deaths, according to the first in-depth global analysis of the possible links between the two, published in The Lancet Planetary Health journal. The findings indicate antibiotic resistance increases with particulate matter (PM2.5) — made up of particles 30 times smaller than the width of a human hair. With every 1 per cent rise in air pollution linked with increases in antibiotic resistance of between 0.5 and 1.9 per cent, depending on the pathogen.

The association has strengthened over time, with changes in PM2.5 levels leading to larger increases in antibiotic resistance in more recent years. "Antibiotic resistance and air pollution are each in their own right among the greatest threats to global health," said lead author Professor Hong Chen, of Zhejiang University, China.
"Until now, we didn't have a clear picture of the possible links between the two, but this work suggests the benefits of controlling air pollution could be two-fold: Not only will it reduce the harmful effects of poor air quality, it could also play a major role in combating the rise and spread of antibiotic-resistant bacteria," Chen added.
The highest levels of antibiotic resistance are found in North Africa, the Middle East and South Asia, while levels in Europe and North America are low. In 2018, antibiotic resistance resulting from air pollution caused an estimated 480,000 premature deaths. Due to their large populations, China and India are thought to be the countries where changes in PM2.5 have the greatest impact on premature death toll from antibiotic resistance, said the researchers.
The analysis suggests that PM2.5 is one of the leading factors driving antibiotic resistance, accounting for 11 per cent of changes in average resistance levels around the world. In comparison, health spending accounts for 10 per cent of changes, while drinking water services make up 3 per cent. Importantly, the researchers said if there were no changes to current policies on air pollution, by 2050, levels of antibiotic resistance worldwide could increase by 17 per cent. The annual premature death toll linked to antibiotic resistance would rise to around 840,000.

On the other hand, implementing a policy, recommended by the World Health Organization, of limiting PM2.5 to 5 microgram /m3 in the atmosphere could lead to a 23 per cent reduction in premature deaths (630,000 fewer deaths) linked to antibiotic resistance. The authors also acknowledged a lack of data in some countries, particularly low- and middle-income countries, which are most affected by antibiotic resistance.