Diseases
Improve Your Sex Life: Revitalize Your Sexual Health With These 5 Yoga Asanas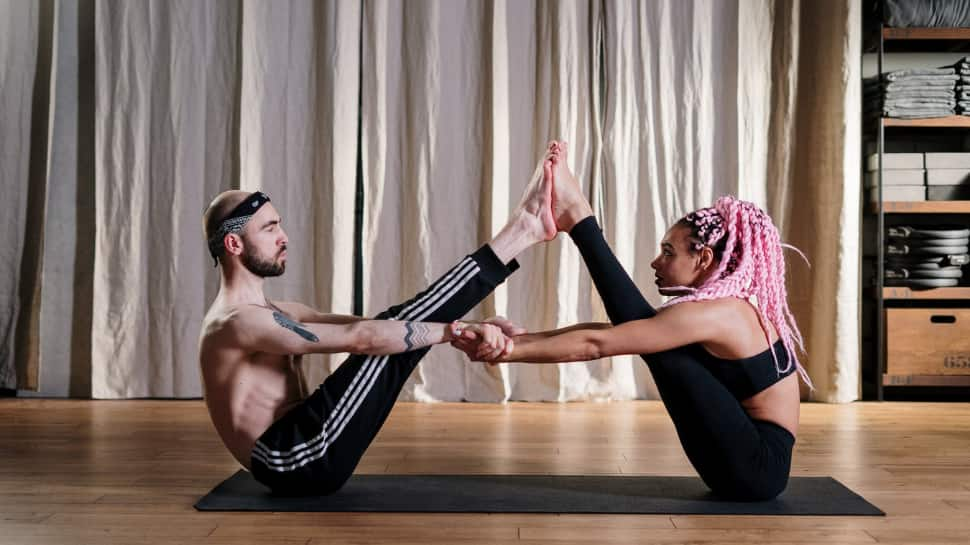 Stress, sedentary lifestyles, and various other factors can take a toll on our sexual health in today's fast-paced busy life. 

Incorporating yoga asanas into your daily routine can not only enhance your sexual health but also lead to better overall physical and mental well-being. Start slowly, listen to your body, and gradually increase the intensity and duration of your practice.
How Can Yoga Improve Your Sex Life?
Yoga helps you find equilibrium in all areas of your life. Yoga can help you build a closer bond with yourself and your partner on a spiritual, physical, and sexual level. A 2009 research that appeared in The Journal of Sexual Medicine found that practising yoga can improve orgasm, arousal, and overall sexual pleasure. Here is the solution if you're wondering how! It can increase oxygen levels in the body, engage and stimulate the body's core, boost blood flow to the pelvic region, and sharpen your attention.

Thus, integrating yoga into your daily routine can be a game-changer when it comes to boosting your libido, enhancing sexual performance, and fostering overall well-being. 

5 Yoga Poses to Practice Regulary For Better Sex Life
Here are five yoga asanas that can work wonders for your sexual health:

1. Supta Baddha Konasana (Reclining Bound Angle Pose)

This relaxing pose helps open up the hips and pelvis, increasing blood flow to the pelvic region. It can alleviate anxiety and tension, promoting a relaxed state of mind that is conducive to a healthy sex life.

2. Ustrasana (Camel Pose)

Ustrasana is excellent for improving flexibility in the spine and enhancing posture. It also stretches the groin and stimulates the reproductive organs, leading to increased vitality and energy.

Also Read: 7 Mood-Boosting Foods To Make Your Happy And Healthy

3. Bhujangasana (Cobra Pose)

This backbend strengthens the lower back and abdominal muscles, promoting better stamina during sexual activities. It also enhances blood circulation, which is crucial for sexual function.

4. Malasana (Garland Pose)

Malasana helps in strengthening the pelvic floor muscles and enhancing hip flexibility. It's an effective pose for addressing issues like erectile dysfunction and premature ejaculation.
5. Viparita Karani (Legs Up the Wall Pose)

This restorative pose is perfect for reducing stress and anxiety. By allowing blood to flow back towards the pelvic region, Viparita Karani can improve sexual desire and arousal.

It's also essential to consult with a healthcare professional or a certified yoga instructor before starting any new exercise routine, especially if you have underlying medical conditions. They can provide personalized guidance and ensure that these yoga asanas are safe and suitable for your individual needs.

Yoga offers a holistic approach to improving sexual health by addressing both physical and psychological aspects. 
By incorporating these five yoga asanas into your daily life, you can embark on a journey toward a healthier, more fulfilling sex life and a happier you.

(This article is meant for informational purposes only and must not be considered a substitute for advice provided by  qualified professionals.)
Source link