Diseases
Happy Birthday Narendra Modi: Here's How PM Modi Inspired Generations For Yoga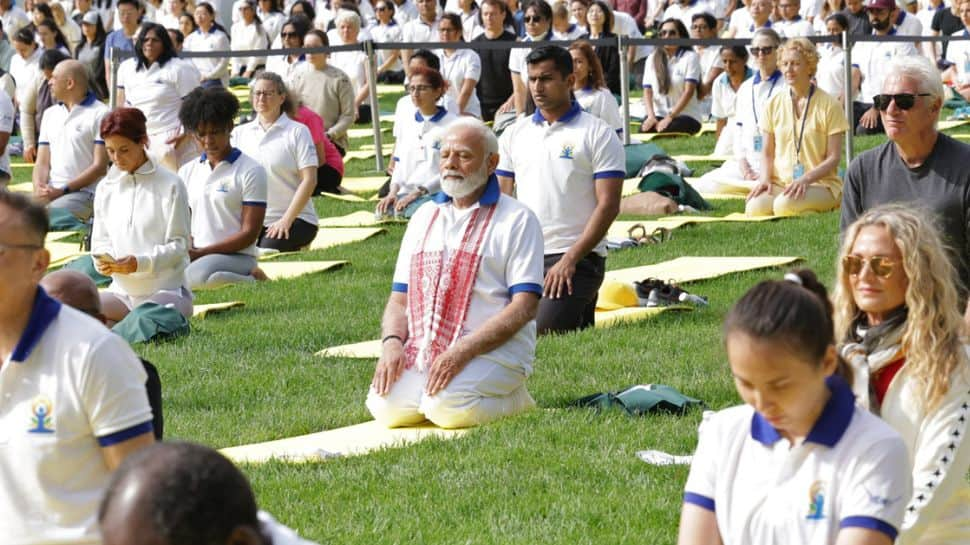 In recent years, Prime Minister Narendra Modi of India has emerged as a prominent advocate for yoga, emphasizing its importance for physical and mental well-being. His efforts to promote yoga on both national and international platforms have drawn attention to the numerous benefits of this ancient practice.

One of PM Modi's significant initiatives was the declaration of June 21st as International Day of Yoga by the United Nations in 2014. This resolution, co-sponsored by 177 countries, showcases Modi's commitment to spreading the message of yoga worldwide. It aims to raise awareness about the benefits of yoga for overall health and foster a global community of yoga enthusiasts.
On the domestic front, PM Modi launched the "Fit India Movement" in 2019, encouraging Indians to incorporate physical activity into their daily lives. Yoga plays a pivotal role in this campaign, as it is a low-cost and accessible form of exercise that can be practiced by people of all ages. The initiative encourages citizens to take up yoga and engage in physical activities to combat the rising rates of lifestyle-related diseases.
Also read: Happy Birthday Narendra Modi: PM's 7 Major Achievements That Transformed Indian Railways- In PICS

Furthermore, PM Modi has been instrumental in establishing the Ministry of Ayush, which focuses on the development and promotion of traditional Indian practices, including yoga and Ayurveda. This ministry has been pivotal in funding research and organizing events that highlight the benefits of yoga and its integration into modern healthcare systems.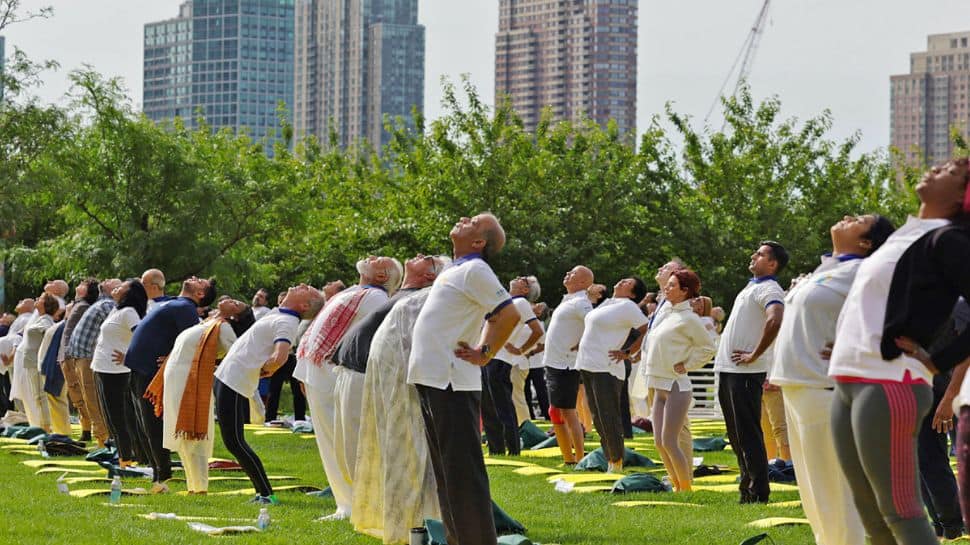 In addition to these initiatives, PM Modi himself frequently participates in yoga events, demonstrating its significance by setting a personal example. His yoga sessions on International Day of Yoga have become highly anticipated and watched by millions, further elevating the practice's profile.
Prime Minister Narendra Modi's emphasis on yoga has not only contributed to its global recognition but has also encouraged millions of Indians to adopt yoga as a part of their daily lives. 

By promoting yoga's physical and mental health benefits, he has taken significant steps towards building a healthier and happier nation, aligning with the ancient wisdom of yoga for the modern world.
Source link