Diseases
Gain Healthy Weight With Strength Training: 6 Proven Strategies For Building Muscle Mass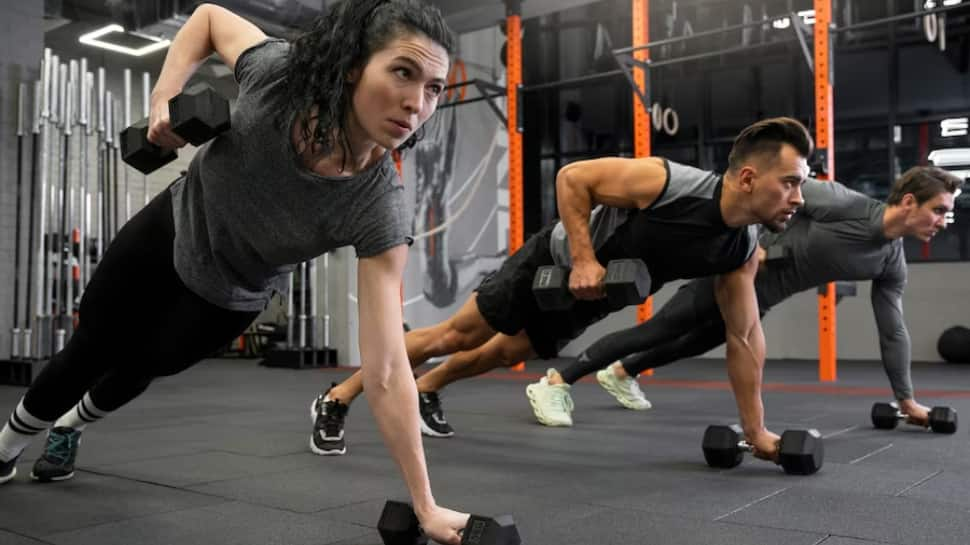 Strength training is a crucial component of a successful weight gain journey, focusing on building muscle mass to achieve a healthy body weight. While gaining weight may seem simple, the approach should be methodical and health-oriented to ensure it's the right kind of weight. 

5 Key Tips To Follow To Gain Healthy Weight And Buildin Muscle
Here are key strategies to embark on a productive strength training program to help gain healthy weight:

1. Customized Workout Plans
Tailor your strength training routine to match your body type, fitness level, and weight gain goals. Consulting with a fitness professional can help in designing a program that suits your needs and objectives.

2. Progressive Overload Technique
Employ the progressive overload technique by gradually increasing the weight, reps, or sets in your workouts. This progression stimulates muscle growth, aiding in weight gain while ensuring consistent improvement in strength and muscle mass.

3. Balanced Nutrition
Combine strength training with a balanced, protein-rich diet to fuel muscle growth. Protein is essential for muscle repair and growth, so include sources like lean meats, dairy, eggs, and plant-based proteins in your meals.

4. Adequate Rest and Recovery
Allow your muscles to recover and grow by incorporating sufficient rest between strength training sessions. Adequate sleep and relaxation are vital components of the muscle-building process, ensuring you're ready for the next workout.

5. Consistency and Patience
Understand that gaining healthy weight through strength training takes time and consistent effort. Stay committed to your workout routine, maintain a healthy diet, and be patient as you track your progress over weeks and months.
Building muscle mass through strength training not only supports weight gain but also enhances overall well-being. It boosts metabolism, improves bone density, and enhances the body's ability to perform daily activities. 

By following a structured strength training regimen and adopting a nutritionally balanced approach, you can achieve your desired body weight while promoting a healthy and strong physique. 

Remember, the journey to a healthy weight is about sustainable progress and a commitment to a healthier lifestyle.

(This article is meant for informational purposes only and must not be considered a substitute for advice provided by qualified medical professionals.)
Source link