Diseases
6 Things To Practice In Your 30s For Better Heart Health In Your 50s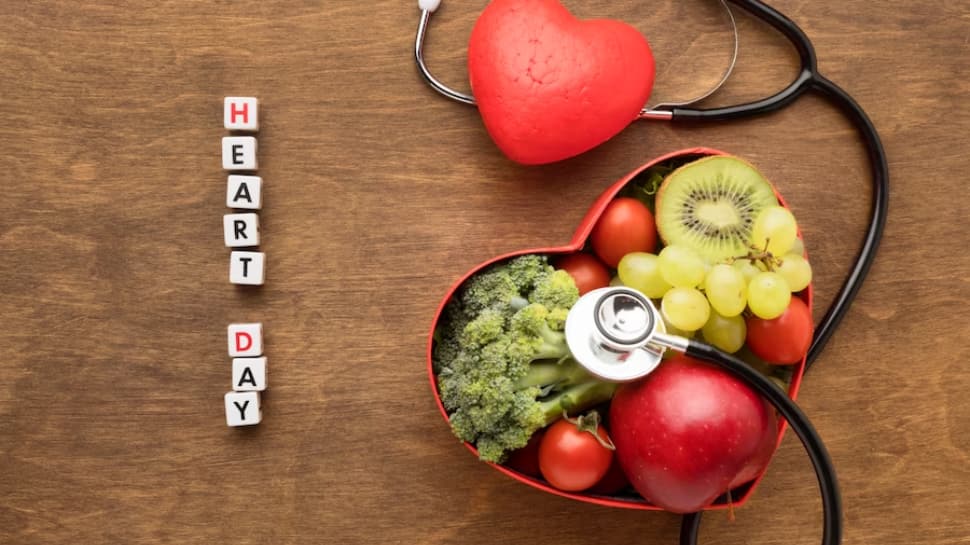 Causes and prevention of heart attacks among young adults
The most important risk factor which can be controlled to prevent heart attacks in young adults, is smoking. Majority of the younger people having heart attacks are smokers. Young people usually have an erratic lifestyle like smoking, consuming alcohol, eating junk food, and physical inactivity. This lifestyle should be modified and can create problems if it is not addressed.
Genetic factors are another reason. It is important for people with a medical family history to be screened at an early age, especially if somebody in the family has had a heart attack in their 30s, 40s. 

The family members should be screened for all risk factors such as hypertension, cholesterol, and it has to be addressed accordingly. Here are 6 factors you must keep in mind in your 30s to stay healthy later in life.

Exercise

Dr P. Ashok Kumar, Consultant Cardiologist & Heart Failure Specialist, SPARSH Hospital shares, "Aim for 30 minutes of exercise a day or at least five days a week. It could be either walking, swimming, jogging, cycling or anything that keeps you sustainably active for 30 minutes. Muscle building to some extent can also be helpful. Most importantly, be proactive with health care and do not procrastinate."

"30 minutes of brisk walking, treadmill, cycling, swimming, aerobic exercise etc is encouraged, depending on the interest. It is important to walk 5,000-10,000 steps per day apart from normal walking. For example, if you are walking 5000 steps during the day as a part of your work, additional 5000 steps would be desirable. Other than walking, exercise also includes physical training and gym. However, once you start an exercise regimen, let it be in a graded fashion and under supervision," adds Dr Vikranth Veeranna, Consultant Cardiologist, SPARSH Hospital.

Manage your diet better

"Avoid carbohydrates, junk foods, and processed foods. Include more fiber and protein-rich diets and try to reduce animal food and fat," says Dr Ashok.

Dr Vikranth highlights, "A healthy diet consists of little salt, very little amount of sugar and saturated fats. Both quantity and quality of the diet are very important. Try to consume food in its natural form and consume very less processed food. Avoid eating lots of breakfast cereals and energy drinks. Try to consume food in its natural form like salads, proteins and vegetables."

Good quality sleep 

We often tend to ignore this part of health, we should understand that sleep is an essential element for success in life. Six to eight hours of sleep at night is vital for the body to recover from the previous day's incidents.

Escape quick addictions: Stay away from all kinds of quick addictions like tobacco, alcohol etc.

Psychological aspect

Dr Vikranth suggests, "Managing stress levels, work-life balance has to be managed for better heart health. It is important to periodically take a break from work and to practice yoga, meditation, and other hobbies. These activities are important to maintain a healthy state of mind. A healthy mind is also a very good preventive intervention which will do good in the long term."
"The most underrated and uncared is the stress and the psychological aspect of health. Reduce stress, find joy in life, forgive, explore new things in life, spend time with loved ones, show gratitude and try to be stress-free and try to be a person with a non-perfectionist attitude. Perfection may play a spoilsport in life," comments Dr Ashok.

With World Heart Health Day approaching on 29th September, here are some preventive measures to have better heart health.

Weight Management

One must make sure that they don't gain more than 5 kgs from the current weight at the age of 35 years. Maintaining a stable weight is a must for body functioning. Maintain a BMI of around 20 to 25. Therefore, weight becomes extremely important because gaining weight is difficult to lose.
Management of Risk Factors

It is important to identify existing factors such as high blood pressure, high cholesterol, diabetes and other medical conditions. Managing risk factors is very preventive. Therefore, managing risk factors can reduce the risk of other problems in the long run. For example, patients diagnosed with diabetes, hypertension or high blood pressure for over 30 years can manage with the right amount of exercise, diet and prescribed medications or drugs. This can in turn reduce the risk of other complications in the later part of life.
Source link